About
Preview HTML
is a plug-in for
Notepad++
, which allows you to preview HTML files inside Notepad++.
If you encounter a problem with it, or you wish to request new features, you can do so by creating a ticket here, after logging in (anonymously if you want).
Downloads
The latest version of the plugin can be downloaded from this site:
You can also browse the source code via the Timeline or Code in the menu above.
Screenshot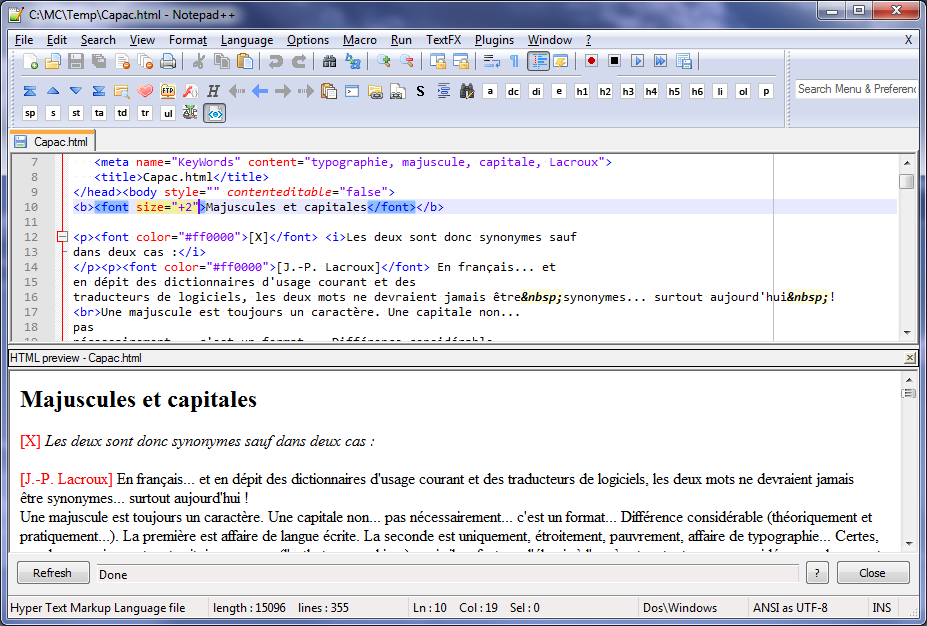 Development
The plugin is written in Delphi (currently Delphi XE5), and the source code (as well as these accompanying web pages) is kept in this Fossil repository. You're welcome to clone it, and play with it!